Why Is It So Hard Having Uncomfortable Conversations At Work?
Are you ready to pull your head out of the sand and tackle your "People Problems"?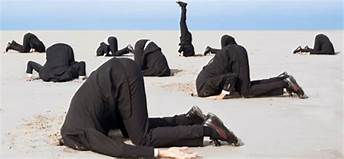 One of the most important things I've learned as an Executive Coach is that high performing leaders are comfortable having uncomfortable conversations. And it's one of the greatest challenges my clients struggle with.
Why do we avoid difficult conversations?
We make ourselves believe that if we ignore it, the problem will go away or fix itself
We tell ourselves that we "can't afford to lose her/him"
We are afraid of being disliked
We don't like confrontation
We think things will only get worse if we talk about them
Does any of this resonate for you? If so, you are NOT alone.
I spend the majority of my coaching hours with my clients talking about their people problems, and it's the hot topic of conversation at every speaking event and workshop I lead. It is the #1 challenge of all leaders: attracting, hiring, on-boarding and retaining talent. And just because we are good at the business stuff does NOT mean we are good at the people stuff. It's hard.
Strategies for tackling the people "stuff"…
Here are a few things I have learned working with high performing leaders and some strategies that help them be more effective at tackling the people stuff, as is relates to leading productive conversations.
Set clear expectations from the beginning. If you're going to hold someone accountable for under-performance or breaking a rule, then it's important to establish clear performance standards up front. A solid hiring and on-boarding process is critical for setting expectations with new hires, along with a Team Culture Statement that spells out your values, beliefs and standards. Don't have these things in place? Get started today.
Give feedback immediately when something goes wrong! I see many of my clients put off giving feedback or calling someone out because of the reasons stated above, and then the issue just grows and magnifies to the point that it's too painful and uncomfortable to tackle. Small issues snowball quickly into huge ones, and this breeds dysfunction in the workplace.
While we're on the topic of feedback, don't forget to give praise where praise is due, as well! It's easy to take things for granted when the going is good, but giving praise regularly helps build recognition and builds up the 'emotional bank account'. If someone is already feeling unappreciated, chances are they are primed to react negatively to any challenge from you.
Strengthen your vulnerability muscle. Confrontations of any sort leave us vulnerable. Most people are not comfortable with conflict and therefore try to avoid it. They prefer the path of least resistance. However, finding the courage to deal with the uncertainty, risk and the high-charged emotion of being vulnerable and confronting tough conversations is an act of strength. My clients who are open, transparent and vulnerable enough to have uncomfortable conversations every day build trust and deep alignment with their teams.
Create time for the conversations. Everyone thinks they have a lack of time. I often hear some version of this sentence from my clients: "I don't have time to meet with Sally about her performance". The problem with this is that not taking the time today, will lead to more headaches and strain later. You can't "put off" what is important. Eventually, the consequences catch up to you and the repairs take longer the more you wait. Imagine "not having time to change the oil in your car!" Don't be surprised when the problem snowballs and ends up costing you substantially more to fix.
Take time to be curious about the situation and seek first to understand before you make up your own story about WHY the conflict is happening in the first place. As challenging as it can be, the best approach in any conflict situation is to listen with as much understanding, compassion, and empathy as possible – especially when you're feeling angry or defensive. If we can understand where the other person is coming from, even if we don't agree, we have a good chance of being able to work things out. But creating your own story around the situation is a waste of your mental and physical energy. Stop it!
Have the right tools for the job.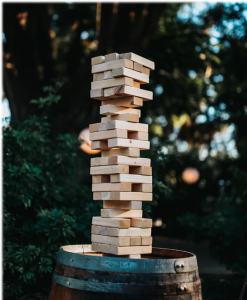 If you want to add some new tools to your leadership tool box, these six essential building blocks to success will make the entire process of team development easier. Aren't you ready to start enjoying your business again?
Waiting until your "team is in place" or your "office is better organized" or you "have more time" to start the coaching process is ridiculous! This is not a dress rehearsal! This is it. You and everyone on your team deserve to have a fulfilling career that is purpose-driven and fun! And working with a coach who understands your business is powerful – you don't have to do this alone.
My 
6-month Signature Coaching Program
is packed full of basic tools and strategies that I have developed over the past 20 years with my high performing clients. They will help you be a better leader for your business, your people, and:
create more joy and fulfillment for you and everyone on your team
ensure you have the right people in the right jobs
achieve better results with more ease
Do you want to learn more? Call me or email me today and tell me about your unique and special needs so I can suggest the perfect solution for you. If I believe you are committed and ready to do this work, I will invite you to partner with me to develop better systems and processes for attracting, on-boarding and developing YOUR high-performing team.
It's never too late for new beginnings. There is still time to make this your best year yet!
Not interested in coaching but need help with a team event?