Why Kolbe?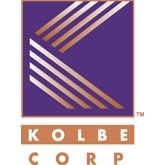 If you are ready to step into your greatness and call your people forward in a new way, take the leap and embrace the Wisdom of Kolbe.
People ask me all the time why I use the Kolbe Concepts in my Team Building and Leadership Development Coaching. I could recite my response in my sleep. But in case you have never heard me talk about the power of Kolbe, and why I maintain my Kolbe Certified™  Consultant status, let me tell you now.
Frustrated Leadership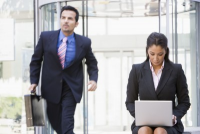 I meet people all the time who feel "stuck", unsatisfied, or frustrated with their work. Even worse, I meet business owners and team leaders who feel "stuck", frustrated or frazzled by their ongoing revolving door of talent coming and going through the front door.
I hear stories about employees not doing the job they were hired to do, and feelings of despair about having the wrong players on the team. I have discovered many of us have a hard time hiring, training and retaining the talent that the business needs – which is exhausting, emotionally, and financially to the business.
It doesn't have to be so hard. It is possible to get the right person in the right job! But you can't get there without clearly defined roles and responsibilities and carefully matching the talent with the job.
When I talk to people who are currently employed but looking for a new job, I always ask them why they are leaving. Would you like to know what I have discovered? Nine times out of ten, when an employer loses a team member, it's because they had the RIGHT person in the WRONG job! Isn't that sad?
I believe that misplaced talent is the #1 reason people leave. When you spend too much time training the wrong person, modifying bonus plans for the person who is not motivated by the reward, or promoting the person who simply doesn't have the talent for the job, you are asking your people to work against their grain. And when someone is asked to work against their grain they will eventually leave (or call in sick frequently, or make excuses for not achieving results, or spend too much time in the bathroom…you know where I'm going here).
The Kolbe Concepts are powerful
They help to ensure that the talent matches the job so that you can ensure your team is lined up for success – with much more ease.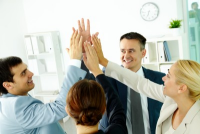 I use the Kolbe A Index to help my clients fine-tune job descriptions, re-balance the team talent and help people to focus on what's RIGHT about them so they can become excellent at their work. And sometimes I actually help people to leave, and find a job that is much more suited to their instinctive talent. That is gratifying work for me. That is good stuff. I get paid to do this work – and it is so much fun!
I haven't found another tool out there that is as simple to administer with such high-impact results. I have helped to transform teams. I look like a hero because I walk into a place of work, partner with the business owner (or team leader), and equip the team with tools that will help them increase their effectiveness, enjoy their jobs more, and impact the culture of the organization by empowering people to be who they are, rather than who they think they're supposed to be.
If you want to know more about the Kolbe Concepts, check out the company website: Kolbe.com.
When you are ready to uncover the mystery of human performance on your team, give me a call so we can bring out the best in your people.
I think you will enjoy the process!