Why the Stakes are High When Recruiting Team Members
"What do the best college sports teams do? Recruit the best players all the time! When a business is short-staffed, that is the worst time to recruit because you are desperate. It is much better to recruit and network all the time, so the pipeline is full when you need it. Just like college sports teams, when you recruit the best you get a reputation for excellence and great players (employees) want to be on your team. Recruiting gets a whole lot easier when you have a reputation for being a great place to work." – Joanna Meiseles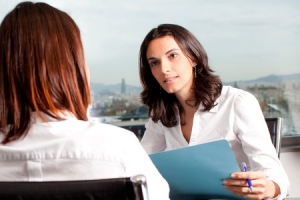 One of the greatest challenges I have faced in my years as a Talent Management Consultant for small businesses has been Team Member Recruiting. Here's what I'm learning: The stakes are high when you're recruiting. The industry rule of thumb is: the wrong person costs you three times his or her annual salary. A $50,000 employee costs you $150,000; a $150,000 employee costs $450,000. That's for starters. There's also lost opportunity cost…plus lost business, potential customers, and momentum. And you're back to square one, looking for a replacement.
Do these estimates seem unusually high? Consider all of the factors that affect your bottom line when you've hired the wrong person:
Hidden costs of hiring the wrong person.
During the hiring process
Recruiting Fees
Resume Screening
Interviewing Time/Expenses
Advertising/Marketing Materials
Testing
Assessments
Reference Checks Time
Background and Credit Checks
Medical Exams/Drug Tests
During training and employment
Relocation Expenses
Temporary/Contract Employment Fees
Employee Benefits
Licensing Fees
Orientation Materials
Lower/Lost productivity during training time
Training Programs
Emotional Stress on Manager/Co-workers from frustration of working with the wrong person
Payment for sick days and overtime for other employees when wrong employee doesn't show up for work.
After letting the wrong person go
Lower/Lost Productivity during Interim among Managers, Co-workers
All of the Above Hiring Costs Again
Increased Unemployment Taxes
Time Spent Fighting Terminated Employee Unemployment Cases
Separation Processing
Separation Pay
Accrued Vacation
Continued Benefits
Potential Loss of Intellectual Property
Loss of Physical Company Property including keys, uniforms etc.
Changing the locks on the doors
Lower Morale from Overwork
"Chain Reaction" Turnover
Client Loss
Emotional Stress on Manager and Co-workers from coping with the situation
Investing in team talent and making sure you get it right
From the very beginning, it was my clients who pulled me into the Recruiting profession! They reported a high level of exhaustion and frustration at making poor hiring decisions and really needed help. And I realized, in my holistic approach to the team development part of my work, that recruiting good talent was the missing link in helping my clients create high performing teams. When I am brought into an organization to focus on leadership development, team building, and business planning, a lot of emphasis is put on making sure we have the right people in the right roles on the team.
I believe your talent is the engine that drives your business productivity. When team talent is missing, it holds everyone back.
Whether you tackle the recruiting process yourself or you hire a professional to help you, keep in mind that Recruiting is a Team Sport! Enroll your team, engage the centers of influence who show up in your life to support you in your business, and consider the high stakes at rushing the process or making a quick hire to fill an empty seat. Your biggest business expense and your greatest asset is your Talent – do it with intention, and do it right…the first time.
To learn about Ten Key Elements for Recruiting, Training, and Retaining Talent, order a copy of Managing For Performance: Building Accountability for Team Success.
Order my book today or contact me at 425-241-4855 to schedule a workshop.