How to Create Business Incentive Programs to Reward Job Performance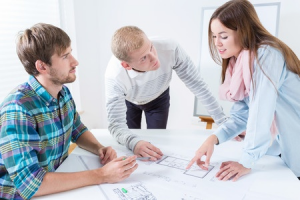 This is the 2nd article in a 3-part series on Rewarding Job Performance. In the first part we began talking about the idea of work related rewards and how they can create responsibility, today we will talk about how rewards can stimulate hard work.
When someone has a sense of purpose in her work, when she values excellence in work, she is less likely to compromise her contribution. And motivated team members are more likely to work harder and more effectively.
What I have witnessed is that the most motivated team members are those who have had the opportunity to get involved in the design of their incentive programs.
Successful Incentive Programs
I have a client who regularly reviews his incentive programs. What I have found useful about this process is that he involves the entire team in the business planning process, allowing his team members to take ownership over certain aspects of the business plan for driving results. Ownership at this level is powerful. It gives each of the employees a purpose and a sense of contribution that is linked to the overall business objectives. It's smart. And it's a strategic and easy way to get your team engaged and committed.
Once everyone knows what she is responsible for in terms of driving results, she can begin to put rewards to goals. Get your team members involved in this process!
Some team members find great value in things that don't involve income. Things like flex-time, extra vacation time, insurance or retirement benefits, awards or incentives that are tied to results, can create a great sense of pride for achieving goals. It is acknowledgement at its core – finding out what is most important to your employees, their values and personal goals – and linking rewards for their individual accomplishments.
Another important factor in carrying out results with excellence is a process for ongoing feedback and management of results. That is where performance reviews come into play.
The Importance of Performance Reviews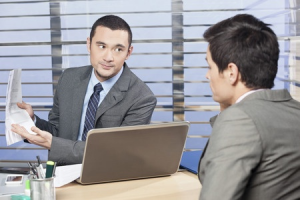 A certain stigma exists when I use the term "performance review" with my clients. For many managers, performance reviews are a heavy task that can be full of negativity and shine the light on "what's wrong."
However, I find performance reviews to be fascinating! And I have come to realize that the problems come not so much from the performance review process itself so much as the tracking process and tools we use to do it.
Here's the deal: Performance reviews don't have to be long, laborious, negative meetings! Let your team member come to you and sit down to discuss where she is having success and where she is "stuck" so you can coach and mentor her. Do it frequently! Make sure goals are attainable and that the employee has the tools, training and processes in place to achieve the goals.
Having accountability measures in place is necessary if you want to achieve results. But keep it simple. Let your team member drive it. All of these elements need to be in place if you are going to link rewards to performance with success:
The right person in the right job
A clear job description with defined roles and responsibilities, co-created with the employee
A professional development plan that ensures the employee is getting the tools and training he or she needs to succeed
Regular performance reviews to find out what's working and where the employee gets "stuck"
Ongoing evaluation of goals and how the employee is doing in achieving them
Frequent conversations about the rewards system to ensure it lines up the the employee's personal goals and values
In part three we will conclude by talking about Giving Employees Control Over Their Income.
I can help you develop accountability practices that will lead to great performance in your organization.
Order my book today or contact me at 425-241-4855 to schedule a workshop.