Are your employees performing the way our would like?
Are you confused about how to motivate your team?
Do you wish you could find, hire, and retain top talent?
Would you like to lead and inspire rather than simply mnage your people?
The answers to all those conundrums and more can be found in "Managing or Performance"
Let Theresa Callahan, Talent Management Consultant, show you how to build a successful team that will outperform your expectations.
---
Let Theresa Callahan, Talent Management Consultant, show you how to build a successful team that will outperform your expectations.
Partner with Theresa and you will discover how to:
Assess your current situation to determine what changes need to be made
Set your intentions to create the workplace you desire
Create accountability measures to develop high performing teams
Find the right people and place them in the right positions
Eliminate what gets in the way of getting the work done
Inspire a Culture of Excellence among your employees
Ask yourself what your business needs from you
Become the true Leader of your team
Read her most recent article
What is Great Leadership Made Of?
"Before you are a leader, success is all about growing yourself. When you become a leader, success is all about growing others." —Jack Welch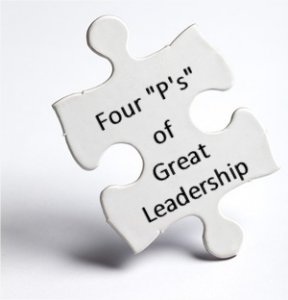 In my last article I discussed How to Become a Strategic Business Leader, today I would like to share the "Four P's of Good Leadership."
I have become acquainted with a talented man named David Evans, a retired award-winning leader in the Hospitality Industry. David was senior Vice President of Marketing and Global Sales for Westin and Starwood Resorts and is a member of the Hospitality Sales and Marketing Association International Hall of Fame. He says his thirty-nine years of service and leadership in his industry taught him about what he has coined as the…
"The Four P's" of great leadership:
Product
People
Process
Profit
David says:
To be a great leader, you need the Four P's. You need a good product, good people, a good process, and profit. But you can't focus on #4 until you have focused on all the others.
Great leadership requires vision and focus:
I love David's laser focus on these critical elements for getting it right as a leader. And he has reminded me of many other conversations I have had regarding leadership: You have to believe in your product, have people whose talents and values are in alignment with your business, and have systems and processes in place that allow everyone to thrive. Without these things, you will not achieve profitability. At least not for the long-haul.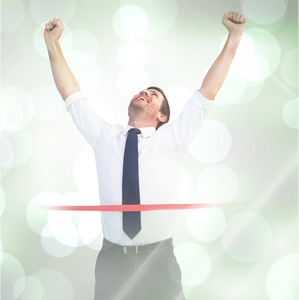 Great leaders need to have extraordinary vision and a laser focus on the business objectives in order to achieve extraordinary results. And, as I have learned in my training for running half-marathons, there is no shortcut in getting there. But crossing that finish line (your goals!) with your team is the most rewarding experience you can achieve.
"The very essence of leadership is that you have to have a vision. It's got to be a vision you articulate clearly and forcefully on every occasion. You can't blow an uncertain trumpet." —Reverend Theodore Hesburgh
I can help you build a great customer experience in your business.
Order my book today or contact me at 425-241-4855 to schedule a workshop.
Find us on Google+