MANAGING FOR PERFORMANCE
Leadership Circle
Group Coaching
with Theresa Callahan
Are you someone who likes being a part of a "Master Mind" Group? Do you like the energy that shows up in a circle of smart, curious, driven and collaborative business owners? Are you always stretching yourself to learn new things, network with like-minded professionals, and enjoy doing all of this from the comfort of your home or office?
If so, then the Leadership Circle Group was made just for you!
Or maybe you just aren't ready to make the big "leap" into private Executive Coaching,
and want to gradually ease into coaching, without so much accountability or a big time commitment? Then the Leadership Circle Group will fit you well.
"…I have learned that if two great minds can break through barriers and create new strategies for success, then

a dozen or two dozen minds can take on the world!"
I have facilitated study groups and provided group coaching for years, and I have learned that if two great minds can break through barriers and create new strategies for success, then a dozen or two dozen minds can take on the world! Plus, it's so much fun learning in a guided group setting.
Here's how it works:
 You must first enroll by registering and paying your first monthly fee to become a member.
Once you are enrolled, you will gain access to our private online resource hub that will give you access to all of the tools, handouts and resources available to our group. Together, we will create a library that you will have full access to as long as you are a member, which you will be able to use to improve your leadership effectiveness and put new structures and processes in place for your team!
Each month we will meet via Zoom Video- conference for a 90-minute dynamic, engaging and collaborative training session that will feature:

30 minutes of rich Leadership and Team Development content from Theresa
A 30-minute dynamic Guest Presenter, focused on the topic of the month
30 minutes of guided Q&A and Group sharing with your Leadership Circle members
Every Session will be recorded and you will have access to view all of the recordings if you can't be there "live" (although you won't want to miss these amazing virtual training classes).
Our meetings will be on Wednesdays each month at 8 am Pacific Time on the following days:

January 16, 2019
February13, 2019
March 13, 2019
April 17, 2019
May 22, 2019
June 19, 2019
July 17, 2019
August 14, 2019
September 11, 2019
October 16, 2019
November 13, 2019
December 11, 2019

You will get laser-focused coaching, receive a lot of the same content that is taught in my 12-Month VIP Private Coaching Program, and every session will be facilitated by me… LIVE!
Download Leadership Circle Group Coaching Outline (PDF)
We will be taking a deep dive into the following building blocks of High Performance Teambuilding:
Team Talent and How it Relates to High Performance
What is Accountability? What happens when accountability measures are not in place.
4 Key Elements to Attracting, Hiring and Retaining Top Talent
Professional Development Plans and why they matter
The Culture of your Business and how it impacts high performance
Guerilla Marketing tactics that help you attract the clients you desire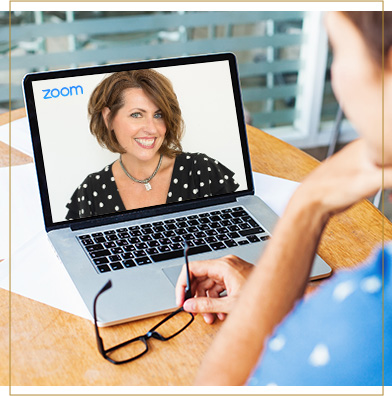 Being a part of the Leadership Circle Group is a great way for us to work together, and to help you put new strategies in place for your success!
You don't have to do it alone! Join my Circle of amazing leaders and expand your network while you learn!
I have clients who are running businesses throughout the country, and they value the opportunity to grow their businesses together. Many business owners who connect through my group coaching programs have maintained relationships, collaborate and share ideas all the time! I am honored to bring these people together, and I hope you will step in, have a "seat", and join our Leadership Circle.
MANAGING for PERFORMANCE
Building Accountability for Team Success
READERS RAVE ABOUT THERESA CALLAHAN:
"Theresa Callahan has a wealth of experience and shares it via straightforward writing and engaging exercises. Managing for Performance: Building Accountability for Team Success is a practical and thought-provoking resource for both aspiring and seasoned leaders."
RICK CARSON
Author of Taming Your Gremlin