ABOUT
Theresa Callahan
LEADERSHIP COACH
SPEAKER
AUTHOR
ABOUT
Theresa Callahan
LEADERSHIP COACH
SPEAKER
AUTHOR
Theresa Callahan is an expert at helping great leaders build high performing teams. She is a featured speaker at events throughout the country and inspires her audience to break through barriers so they can turn ACTION items into results!
Her focus on leadership, accountability issues and people problems at work are delivered through public speaking engagements, customized team workshops and coaching programs. She wrote a book called, Managing For Performance: Building Accountability for Team Success — a straightforward leadership blueprint that provides tools and resources for business owners and team leaders who desire to step boldly into leadership and build a high performing team.
Having coached hundreds of business owners and team leaders throughout the country over the past 20 years, Theresa has discovered that the greatest challenge leaders face today is attracting the right talent, keeping employees engaged and consistently achieving results. She is a Kolbe Certified™ Consultant and uses the Kolbe Concepts to make sure her clients have the right people in the right jobs so they can build synergistic teams and create new accountability measures at all levels of the organization.
If you want to work with Theresa directly, she offers a 12-month comprehensive Leadership Program to a select group of business owners each year, or you can become a member of her Leadership Circle Coaching Group, which provides monthly group coaching, leadership training and support with content-rich topics that will help you to engage, lead and inspire your team to new levels of
performance.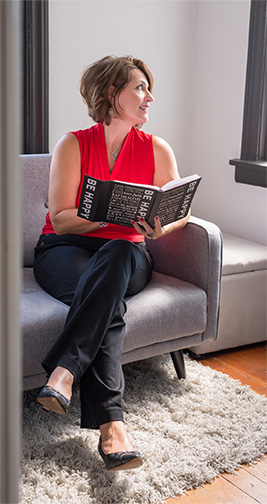 JOIN THE
VIP Private Coaching Program
Commit to an exclusive dynamic, full-immersion coaching experience customized for you and your team. Theresa is your Strategic Business Partner and Coach for the entire year with 100% focus on improving you and your team's performance. LIMITED ACCEPTANCE. APPLY TODAY.

JOIN THE
Leadership Circle Group Coaching
Are you always stretching yourself to learn new things, networking with like-minded professionals, and enjoy doing all of this from the comfort of your home or office? You don't have to do it alone! Join my Inner Circle of amazing leaders and expand your network while you learn!
SUBSCRIBE TO THERESA'S YOUTUBE CHANNEL FOR MORE VIDEOS ON LEADERSHIP
MANAGING for PERFORMANCE
Building Accountability for Team Success
READERS RAVE ABOUT THERESA CALLAHAN:
"Theresa Callahan has a wealth of experience and shares it via straightforward writing and engaging exercises. Managing for Performance: Building Accountability for Team Success is a practical and thought-provoking resource for both aspiring and seasoned leaders."
RICK CARSON
Author of Taming Your Gremlin