About Theresa Callahan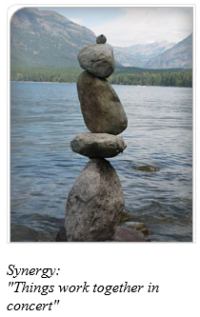 Theresa Callahan is an expert at helping great Leaders build High-Performing Teams.  She is a featured speaker at events throughout the country and inspires her audience to break through barriers and leverage their talent by assessing their needs and turning ACTION items into results!
Her focus on Talent Management issues that affect all business owners and team leaders are delivered through public speaking engagements, customized workshops and private coaching. She wrote a book called, Managing For Performance:  Building Accountability for Team Success – a straightforward Leadership Blueprint that provides tools and resources for Business Owners and Team Leaders who desire to step boldly into Leadership and build a High Performing Team.
Having coached hundreds of business owners and team leaders throughout the country over the past 18 years, Theresa has discovered that the # 1 challenge great Leaders face is finding great talent and maintaining engagement with their employees.  As the business grows, so do the demands of the team – and that requires ongoing strategic planning, making sure you have the right people in the right jobs, and accountability measures in place at all levels of the organization to achieve consistent results.  Theresa has a strong passion for helping people to incorporate their innate talents and gifts into their work, and she helps her clients achieve increased success and improved career satisfaction through this process.   She is a Kolbe Certified™ Consultant and a certified Rowers' Code™ Facilitator.
When you partner with Theresa you get results
* A team that is aligned with the needs of your Business
* Increased Job Satisfaction
* Accountability Measurements for all levels of the organization
* Systems to Increase Productivity
* Renewed Commitment from your Team
* Improved Leadership Strategies
* Best Practices so that you can Lead and Manage for High Performance
Specialized Services
Executive Leadership Development
Change Management
Project Management
Talent Management Resources
Team Building
Sales Training
Organization and Relationship Systems Coach
Kolbe Certified™ Consultant
Theresa's first book, Managing For Performance: Building Accountability for Team Success, is available on-line and is filled with tools that will help you increase your leadership effectiveness and improve your team performance.
The book was inspired by the Managing For Performance Leadership Development Program – an intensive, 6-month one-on-one coaching program for Team Leaders and Business Owners.
Education & Training
Kolbe Certified™ Consultant & Training Specialist – Kolbe Corp
Rowers' Code™ Certified Facilitator and Leadership Coach – The Rowers' Code
Organizational Development & Relationship Systems Coach – The Center for Right Relationship
Organization and Relationship Coach – Co-active® Coach training through The Coaches Training Institute
Bachelor of Arts, Organizational Communications & Spanish Minor – Gonzaga University & The University of Montana
Past Board Member and active Chapter Member for the International Coach Federation – Washington State
Call or Contact Theresa: 425-241-4855; TC@TheresaCallahan.com
Click here for Theresa's printable Speaker One Sheet
A Radio Interview with Theresa:
Click Here for Part 1    Click Here for Part 2
Testimonials:
"Theresa is the Quintessential Executive Leadership coach.  I have been a client for the past 2 years and have experienced next level success as a result of her Leadership and laser sharp consulting.  If you are looking to take your Business and Team to the next level,  Theresa/ Team Synergy is your solution. High energy, passion, and integrity."  -Agency Owner, New York & New Jersey
"Theresa was able to quickly understand where my business and personal life were, and help me see clear paths to excel in both."  -Manager, Raba Kister Inc., Austin, TX
"Theresa, thanks so much for the great session last week…we all found value. Learning why we do what we do and respecting each other's strengths helps us to leverage our talent and honor the culture of the organization." – President, Washington Trust Bank, Seattle, WA
"Theresa, thank you. As Strategic Leader, I really think my team is poised for even more success from this point forward. I don't think about where we are going to go anymore, but how high we can go. It's a great feeling."    – State Farm Agent, Endwell, NY
"We have used Theresa for over a year now with superior results. She has helped our group better understand one another and work more efficiently together in a manner that utilizes each members unique talents and strengths. Theresa played a lead role in helping us hire new team members who are stellar fits for our organization and valued players in our groups future growth. 
We would whole heartedly recommend Theresa to any organization looking to improve team efficiency and understanding."  -Managing Partner, ClearPoint Financial, Seattle, WA
"Theresa inspires greatness in every team she engages with. She is deeply committed to (and wildly successful at) creating transformation and success. Because she has walked her own path with courage and reflection, she is naturally able to call forth deep wisdom via her coaching and facilitation. If Theresa is crossing your path, know that she is bearing great gifts. Don't waiver. Say yes and receive them." -Executive Coach, Seattle, WA